October 23, 2020 – Good news for fitness and health enthusiasts, the team at FitnessVolt has launched a protein calculator to help users accurately measure their daily ration of protein. This was developed in a bid to eliminate the common confusion that comes with the dosage of protein intake. The new protein calculator is proving useful to sportspersons, fitness enthusiasts, bodybuilders, and health-conscious people.
With an influx of businesses and consumers, the fitness industry has recorded tremendous growth in recent times. More and more people are opting for healthy lifestyles to stay free from diseases. Weight loss is also a major issue in most countries, with a growing number of people turning to exercise and improved diets to fight obesity. However, to meet the goals of fitness, there is one important macronutrient that none can do without, even for sedentary people and that is protein.
Protein is present throughout the body and consists of 20 amino acids that contribute to various physiological functions, the most important being muscle building. Protein increases muscle growth through protein synthesis and provides the body energy when needed. Protein also contributes to healthy skin and weight management. But in this growing need of protein arises an important question: How much protein does one need daily?
According to science, the common average requirement of protein requirement for men is 56 grams per day and 46 grams for women. However, these values increase with age, gender, and physical activity. This increases even more so when it includes exercise and sports. Professionals and sportspersons with access to personal fitness tools may not have a problem but for those who don't, calculating the protein intake is not an easy task. This is where a protein calculator like the one offered by FitnessVolt.com comes as a boon to simplify one's nutrition and diet according to a fitness routine.
FitnessVolt.com protein calculator is an easy tool to use. All one needs to do is choose the desired measurement such as pounds or Kg, select a gender, and enter data such as age, weight, and height. After determining the activity level, the protein calculator provides the required amount of protein necessary daily. It's as simple as that.
FitnessVolt.com is a comprehensive sports and fitness portal covering every important aspect of healthy activity, bodybuilding, sports, exercise, weight management, and nutrition. It features well-curated content ranging from tips to exercise programs, diet plans, and nutrition researched and compiled by professionals in the fitness industry. Some of the trending topics on the portal include sports news, IFBB Events, Workouts, Nutrition, Powerlifting, CrossFit, and Strongman. FitnessVolt.com also provides tools like a calorie counter, TDEE Calculator, Macronutrient Calculator,  Keto Calculator, Bench Press Calculator, and Creatine Calculator to name a few.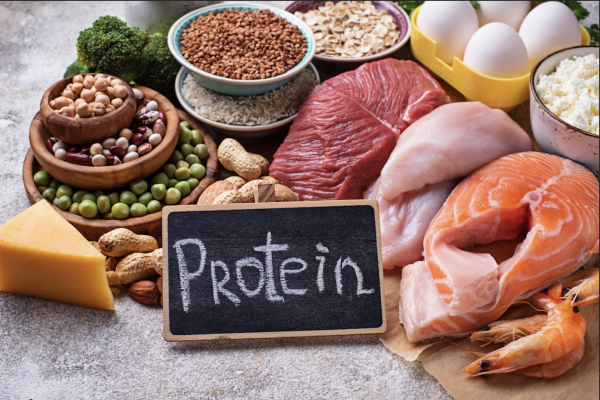 For more information: https://fitnessvolt.com/
Media Contact
Company Name: Fitness Volt
Contact Person: Customer Service
Email: Send Email
Address:1700 Lincoln St.
City: Denver
State: CO
Country: United States
Website: https://fitnessvolt.com/
Press Release Distributed by ABNewswire.com
To view the original version on ABNewswire visit: Fitness Volt's New Protein
…
Read more