Specialists vary on their opinion about the ordering of food allergy tests for children with eczema, a recent survey reveals.
A child with eczema will more likely be given food allergy tests if seen by an allergist or a pediatrician and less likely if seen by a general practitioner or dermatologist.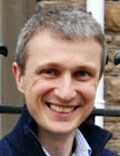 "In our survey, we found evidence of variation in practice and a spectrum of opinion on what to do to treat eczema in children," Matthew Ridd, MD, University of Bristol, United Kingdom, told Medscape.
His clinician survey was sent to 155 healthcare providers. Findings were presented at FAAM-EUROBAT Digital this week. They revealed big differences in the way physicians follow up on eczema. For a child with eczema with reported reactions to food, 20 of 22 (91%) allergists and 22 of 30 (73%) pediatricians always order food allergy tests.
But only 16 of 65 (25%) general practitioners and 3 of 12 (25%) dermatologists always order tests in the same situation.
A total of 155 healthcare practitioners responded to the survey, sent by a UK research team. Of those, 26 were unable to order allergy tests. Of the remaining 129, 65 (50%) specialized in general practice, 30 (23%) in pediatrics, 22 (17%) in the treatment of allergies, and 12 (9%) in dermatology.
Their opinions varied on when to order food allergy tests. For children with severe eczema who had no prior reaction to food, 8 of 22 (36%) practitioners specializing in allergy said they would order food allergy tests, as did 9 of 30 (30%) in pediatrics.
Of those surveyed, only 6 of 65 in general practice (9%) said they would request an allergy test for severe eczema for a patient with no allergy history, and no dermatologists (0%) would order the tests.
Only if a parent specifically requested a food allergy test would practitioners respond in a similar way. About two thirds of all respondents said they would sometimes order the test if a parent asked (general practice, 75%; pediatrics, 63%; allergy, 68%; dermatology, 75%).
Ridd told Medscape that it's not surprising there's a wide variation in practice, inasmuch as the guidelines are quite convoluted and complex. "Eczema is a common problem, but we don't have any good evidence to guide clinicians on when to consider food allergy as a possible cause."
Current guidelines advise calling for allergy tests only when eczema is difficult to treat. "But this is a complex decision. We know that a third of children with eczema are at higher risk for food allergy," Ridd said. A 2014 study published in Clinical and Experimental Allergy showed that infants with eczema are six times more likely to have egg allergy and 11 times more likely to have peanut allergy by 12 months than infants without eczema (Clin Exp Allergy. 2014;45:255-64).
Food allergy is a sticky subject, he said. "So we have to wonder, are general practitioners frightened to raise the question?…
"We definitely see uncertainty around it."
He suspects that parents may also
…
Read more