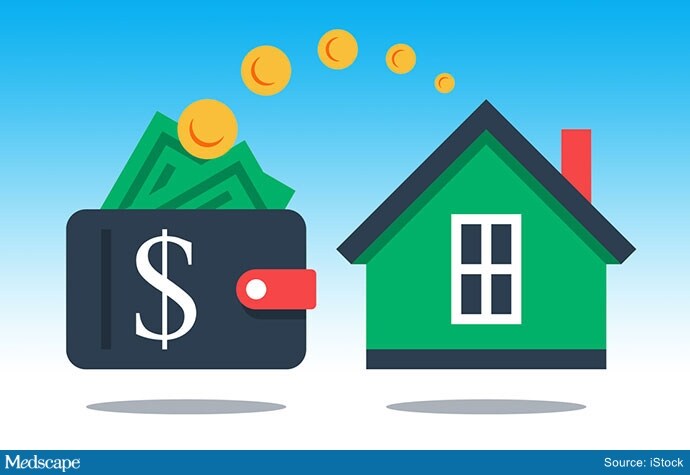 Doris Hutchinson wanted to use money from the sale of her late mother's house to help her grandchildren go to college.
Then she learned the University of Virginia Health System was taking $38,000 of the proceeds because a 13-year-old medical bill owed by her deceased brother had somehow turned into a lien on the property.
"It was a mess," she said. "There are bills I could pay with that money. I could pay off my car, for one thing."
Property liens are the hidden icebergs of patient medical debt, legal experts say, lying unseen, often for decades, before they surface to claim hard-won family savings or inheritance proceeds.
An ongoing examination by KHN into hospital billing and collections in Virginia shows just how widespread and destructive they can be. KHN reported a year ago that UVA Health had sued patients 36,000 times over six years for more than $100 million, often for amounts far higher than what an insurer would have paid for their care. In response to the articles, the system temporarily suspended patient lawsuits and wage garnishments, increased discounts for the uninsured and broadened financial assistance, including for cases dating to 2017.
Those changes were "a first step" in reforming billing and collection practices, university officials said at the time.
However, UVA Health continues to rely on thousands of property liens to collect old bills, in contrast to VCU Health, another huge, state-owned medical system examined by KHN. VCU Health pledged in March to stop seizing patients' wages over unpaid bills and to remove all property liens, which are created after a creditor wins a court judgment.
Working courthouse-by-courthouse, VCU Health now says it has discovered and released 45,000 property liens filed against patients just in Richmond, its home city, some dating to the 1990s. There are an estimated 35,000 more in other parts of the state. Fifteen thousand of those have been canceled and they are working on the rest, officials said. These figures have not been previously reported. The system is part of Virginia Commonwealth University.
VCU Health's total caseload is "a huge number" but perhaps not astonishing given the energy with which many hospital systems sue their patients, said Carolyn Carter, deputy director of the National Consumer Law Center.
Despite having suspended patient lawsuits, UVA Health has continued to create property liens based on older court cases, court records show. The number of new liens is "small," said UVA Health spokesperson Eric Swensen.
An advisory council of UVA Health officials and community leaders is expected to deliver new recommendations by the end of October, Swensen said. The council, whose schedule has been slowed by the coronavirus crisis, has discussed property liens, Don Gathers, an activist and council member, said in an interview this summer.
Nobody knows how many old or new UVA Health liens are scattered through scores of Virginia courthouses. The health system, which has sued patients in almost every county and city in the state, has failed to respond to repeated requests over
…
Read more