Use of valproic acid during pregnancy is associated with twice the risk for autism spectrum disorder (ASD) as well as a twofold increased risk for attention-deficit/hyperactivity disorder (ADHD) in offspring, the largest study of its kind to date has found.
Compared to previous research, this new study included a larger sample and longer follow-up and adjusted for important confounders other studies didn't consider, including parental diagnosis, especially in fathers, and severity of maternal epilepsy.
After adjusting for these factors, the investigators found that among children of mothers who took lamotrigine, another antiseizure medication (ASM), during pregnancy, there was no significant increased risk of developing either autism or ADHD.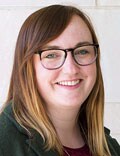 Although the findings regarding valproate, a first-line treatment for generalized epilepsy, "may be disheartening," it's important to remember that lamotrigine "is considered to be almost as effective," lead author Kelsey K. Wiggs, BS, a doctoral candidate in the Department of Psychological and Brain Sciences, Indiana University, Bloomington, Indiana, told Medscape Medical News.
"If women are planning to become pregnant, it may be useful to consider lamotrigine as an alternative," she said.
The study was published online October 28 in Neurology.
Registry Study
The study included 14,614 children born to women with epilepsy between January 1, 1996, and December 31, 2011, and who were followed to December 31, 2013.
About 23% of the women in the study used an ASM during the first trimester. Although use of such medications was determined on the basis of maternal reports, researchers cross-referenced this against filled prescriptions.
The most commonly used ASMs were carbamazepine (10%), lamotrigine (7%), and valproic acid (5%).
The researchers used linked Swedish national registries to investigate the association between use of ASM during early pregnancy and autism, diagnosed by a specialist, or ADHD, diagnosed by a specialist or through filled prescriptions for stimulant medication.
For both outcomes, the researchers only considered diagnoses made after 2 years of age.
Among other things, the researchers adjusted for maternal and paternal factors, such as psychiatric diagnoses, and maternal use of other medications during pregnancy, including antidepressants, anxiolytics, antipsychotics, mood stabilizers, and pain medication.
"I think this was an important part of our study," said Wiggs. "We wanted to be sure to isolate the association with each specific antiseizure medication, independent of potential confounding or interactions with other medications."
After adjustments, results showed that children whose mothers reported taking any ASM were at elevated risk for ASD and, to a lesser extent, ADHD, compared to those whose mothers did not take any antiseizure medications during pregnancy.
Restricting the analysis to children born to women who reported monotherapy, the hazard ratio (HR) for ASD was 1.52 (95% CI, 1.12 – 2.07); for ADHD, the HR was 1.27 (95% CI, 1.02 – 1.58).
Birth Defects, Complications
In the fully adjusted comparison that was restricted to monotherapy, children whose mothers reported use of valproic acid had a 2.3-fold elevated risk for ASD (HR, 2.30; 95% CI, 1.53 – 3.47) and a 1.7-fold elevated risk for ADHD (HR,
…
Read more