A gel derived from birch bark is the first topical medication ever tested in the treatment of epidermolysis bullosa (EB) to heal wounds faster than placebo. The results come from the largest double-blind, randomized trial performed in this patient population.
More than 41% of EB target wounds that were treated with Oleogel-S10 healed within 45 days, compared to about 29% of target wounds treated with placebo, in the EASE phase 3 trial, conducted at 58 sites in 28 countries.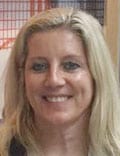 A group of rare genetic disorders, EB "is described as the worst disease you've never heard of," explained lead investigator Dedee Murrell, MD, from St. George Hospital at the University of New South Wales, Sydney, Australia. "It starts in children and is like having burns that heal with scars, and no treatment has been approved for it" by the US Food and Drug Administration (FDA).
"This is the first large clinical trial with placebo of a topical treatment that's worked for this terrible disease," Murrell told Medscape Medical News. She noted that standard EB treatment currently consists of applying nonstick dressings to wounds to protect skin from trauma and infection.
Murrell, who has focused her work on EB patients since 1990, presented the findings at the virtual European Academy of Dermatology and Venereology (EADV) Congress 2020.
The trial enrolled 223 patients (average age, 12 years, but ages ranged to 81 years) with three types of EB, including dystrophic and junctional EB and Kindler syndrome. For each participant, a target wound was selected for use as the primary efficacy endpoint. Those wounds had a partial thickness of between 10 cm2 and 50 cm2 and lasted between 21 days and 9 months. Patients were stratified into groups depending on type of EB and size of target wound.
Participants were randomly assigned to receive either Oleogel-S10 (n = 109) or placebo (n = 114). All applied the blinded study gel to all their wounds at least every 4 days at the time dressings were changed.
The primary endpoint was the percentage of patients whose target wounds completely closed within 45 days. Key secondary endpoints included time to wound healing and percentage of target wounds that healed within 90 days of treatment; incidence and severity of target wound infection; change in total body wound burden, as measured by the Epidermolysis Bullosa Disease Activity and Scarring Index skin activity subscore; change in itching, as measured by the Itch Man Scale and the Leuven Itch Scale; and adverse events.
Nearly 92% of patients who were treated with Oleogel-S10 completed the double-blind phase of the trial, compared with nearly 87% who received placebo. As noted, the primary endpoint was met, with 41.3% of Oleogel-S10 patients achieving target wound closure within 45 days, compared to 28.9% of the patients who received placebo (P = .013).
But the difference in time to wound healing by day 90 between the two patient groups was not statistically significant (P = .302), with 50.5% of
…
Read more