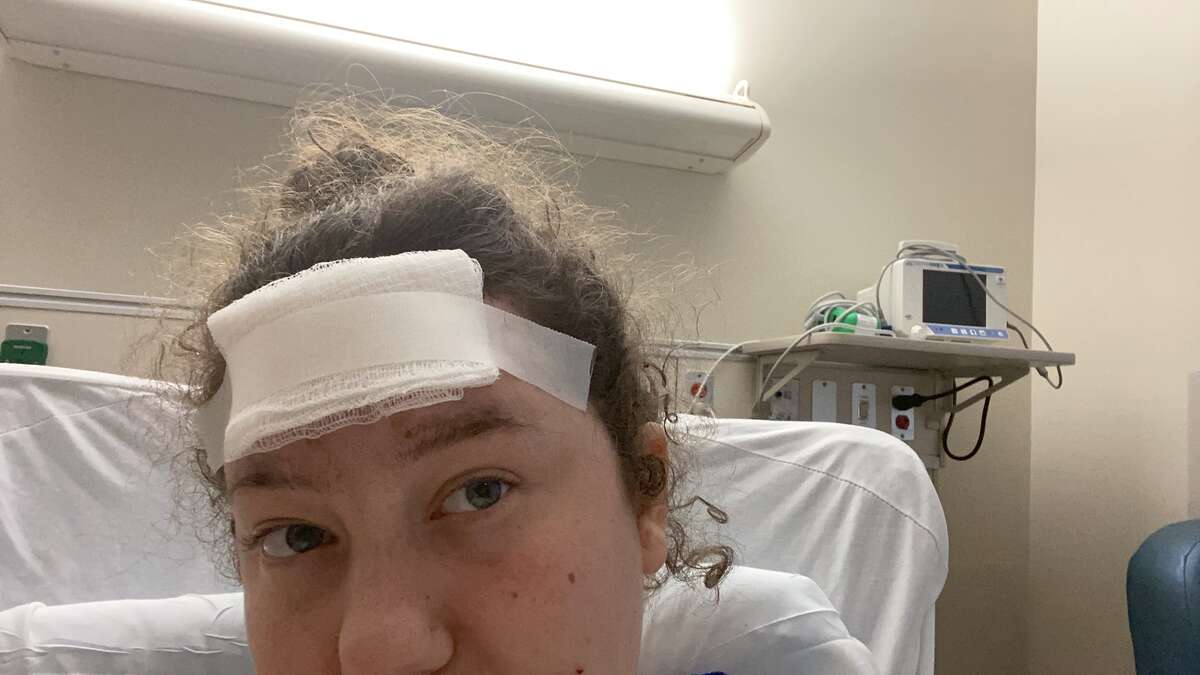 A South Carolina pizza delivery driver is thanking two men who saved her after she had a seizure and crashed into a pond.
Morgan Young, 21, is still in the hospital, several days after a crash she can barely remember.
"I remember pulling out of work, but I don't remember anything else," Young said.
Around 7:30 p.m. Sunday, Young left her job at Frank's House of Pizza to make a delivery. She drove down North Woods Drive before having a seizure. She woke up after she crashed down a ravine in about 4 feet of water.
Corey Eubanks and his brother-in-law, John Paul Abernathy, were in the right place at the right time. They just so happened to be heading to Frank's House of Pizza and were the only ones to see the crash and stop to help.
"We were trying to yell out for somebody," Eubanks said. "We didn't hear anything for a few, for a little bit, and then finally we got deeper down in there and we heard the girl screaming 'help.'"
Read more