Use of valproic acid during pregnancy is associated with twice the risk for autism spectrum disorder (ASD) as well as a twofold increased risk for attention-deficit/hyperactivity disorder (ADHD) in offspring, the largest study of its kind to date has found.
Compared to previous research, this new study included a larger sample and longer follow-up and adjusted for important confounders other studies didn't consider, including parental diagnosis, especially in fathers, and severity of maternal epilepsy.
After adjusting for these factors, the investigators found that among children of mothers who took lamotrigine, another antiseizure medication (ASM), during pregnancy, there was no significant increased risk of developing either autism or ADHD.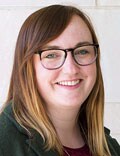 Although the findings regarding valproate, a first-line treatment for generalized epilepsy, "may be disheartening," it's important to remember that lamotrigine "is considered to be almost as effective," lead author Kelsey K. Wiggs, BS, a doctoral candidate in the Department of Psychological and Brain Sciences, Indiana University, Bloomington, Indiana, told Medscape Medical News.
"If women are planning to become pregnant, it may be useful to consider lamotrigine as an alternative," she said.
The study was published online October 28 in Neurology.
Registry Study
The study included 14,614 children born to women with epilepsy between January 1, 1996, and December 31, 2011, and who were followed to December 31, 2013.
About 23% of the women in the study used an ASM during the first trimester. Although use of such medications was determined on the basis of maternal reports, researchers cross-referenced this against filled prescriptions.
The most commonly used ASMs were carbamazepine (10%), lamotrigine (7%), and valproic acid (5%).
The researchers used linked Swedish national registries to investigate the association between use of ASM during early pregnancy and autism, diagnosed by a specialist, or ADHD, diagnosed by a specialist or through filled prescriptions for stimulant medication.
For both outcomes, the researchers only considered diagnoses made after 2 years of age.
Among other things, the researchers adjusted for maternal and paternal factors, such as psychiatric diagnoses, and maternal use of other medications during pregnancy, including antidepressants, anxiolytics, antipsychotics, mood stabilizers, and pain medication.
"I think this was an important part of our study," said Wiggs. "We wanted to be sure to isolate the association with each specific antiseizure medication, independent of potential confounding or interactions with other medications."
After adjustments, results showed that children whose mothers reported taking any ASM were at elevated risk for ASD and, to a lesser extent, ADHD, compared to those whose mothers did not take any antiseizure medications during pregnancy.
Restricting the analysis to children born to women who reported monotherapy, the hazard ratio (HR) for ASD was 1.52 (95% CI, 1.12 – 2.07); for ADHD, the HR was 1.27 (95% CI, 1.02 – 1.58).
Birth Defects, Complications
In the fully adjusted comparison that was restricted to monotherapy, children whose mothers reported use of valproic acid had a 2.3-fold elevated risk for ASD (HR, 2.30; 95% CI, 1.53 – 3.47) and a 1.7-fold elevated risk for ADHD (HR, 1.74; 95% CI, 1.28 – 2.38) compared to children whose mothers did not report use of ASMs.
Use of valproic acid during pregnancy is associated with birth complications, including birth defects. Because of this, clinical recommendations strongly discourage use of the drug by women of childbearing age unless necessary for seizure management.
"Our study supports clinical guidelines that say that if you're thinking of having children or if you are pregnant, it would be a good idea to get off this medication if you can," said Wiggs. However, she noted that some pregnant women cannot do this safely.
The researchers tried to account for the use of valproate by pregnant women with more severe epilepsy by adjusting for epilepsy-related hospitalizations in the year before conception.
"I think this is incredibly important" and one of the unique aspects of this new study, said Wiggs.
Among monotherapy users, lamotrigine was not associated with any elevated risk for ASD (HR, 0.66; 95% CI, 0.27 – 1.58) or ADHD (HR, 1.00; 95% CI, 0.59 – 1.69) in adjusted models.
Wiggs was apprehensive that the study would find "a really strong association" between lamotrigine and ASD or ADHD and was "reassured" that the study reinforced the drug's relative safety.
As for carbamazepine, the initial elevated risk for ASD was substantially attenuated by confounder adjustment. It was attenuated further by restriction to monotherapy (HR, 1.26; 95% CI, 0.88 – 1.79).
The association of this drug with ADHD was weak and not statistically significant. Estimates were largely unaffected by confounding and the exclusion of polytherapy.
Sensitivity analyses showed that excluding benzodiazepines from the definition of exposure, altering the required minimum age of diagnosis of ASD and ADHD to 4 years of age, and restricting the sample to children born to women who were diagosed with epilepsy during the 10 years prior to childbirth did not change the primary findings regarding use of any ASM.
Confirmatory Findings
The researchers were unable to rule out all sources of confounding. It's possible, for example, that epilepsy subtype may confound associations, inasmuch as valproic acid, lamotrigine, and carbamazepine don't have the same indications for use.
As well, all three medications can be used as mood stabilizers. Although researchers adjusted for bipolar disorder and restricted the cohort to children born to women with epilepsy, "it is still possible that mood disorder symptoms may confound associations," the authors write.
Genetic factors may also have confounded associations ― research has shown genetic overlap between epilepsy, ASD, and ADHD.
In addition, the researchers were unable to adjust for parental diagnosis of ASD and ADHD. Given the fact that these disorders are heritable, "this is a likely source of confounding in the present study" the investigators note.
Although the findings may not be generalizable to populations outside of Sweden, "we have no reason to believe potential mechanisms would vary across countries," the authors write.
The researchers were unable to investigate how dose affected risk. "Future research should therefore explore potential dose-response patterns," they write.
They also did not examine the effects of ASM polytherapy, such as combinations of ASMs or ASM therapy in conjunction with other medication classes. "Though outside the scope of the present study, future research is needed in this area," they write.
Commenting on the study for Medscape Medical News, Kimford J. Meador, MD, professor, Department of Neurology and Neurological Sciences, Stanford University School of Medicine, Stanford, California, said it's "well conducted and adds additional evidence for the risks of fetal valproate exposure for ASD and ADHD."
Meador noted that the new study confirms the findings regarding ASD and valproate use in pregnancy from a prior large Danish study.
"The new study using the large Swedish database adds evidence that similar risks for ASD and ADHD do not exist for lamotrigine. Carbamazepine may have some low risks, but more data on carbamazepine is needed to be sure," Meador said.
The study was supported by the National Institute of Neurological Disorders and Stroke, the National Institute of Mental Health, the National Institute on Drug Abuse of the National Institutes of Health, the Swedish Initiative for Research on Microdata in the Social and Medical Sciences, and the Swedish Research Council for Health, Working Life and Welfare. Wiggs has disclosed no relevant financial relationships.
Neurology. Published online October 28, 2020. Abstract
For more Medscape Neurology news, join us on Facebook and Twitter.