Keith Zimmer lay in a hospital bed he'd been confined to for weeks after waking up from a medically induced coma, struggling to relearn how to use a spoon. It was Oct. 4 — the same day President Donald Trump left Walter Reed Medical Center to take a Popemobile-like joy ride to demonstrate how easy COVID-19 is to overcome. 
While Trump's display of machismo was little more than a self-serving gesture to his own ego, for Zimmer, a master mechanic, husband and father, simply picking up a spoon was a major milestone in his battle against COVID-19: That day he turned 64, and the Gentilly native would be damned if he wasn't going to sit up and enjoy a few celebratory bites of ice cream.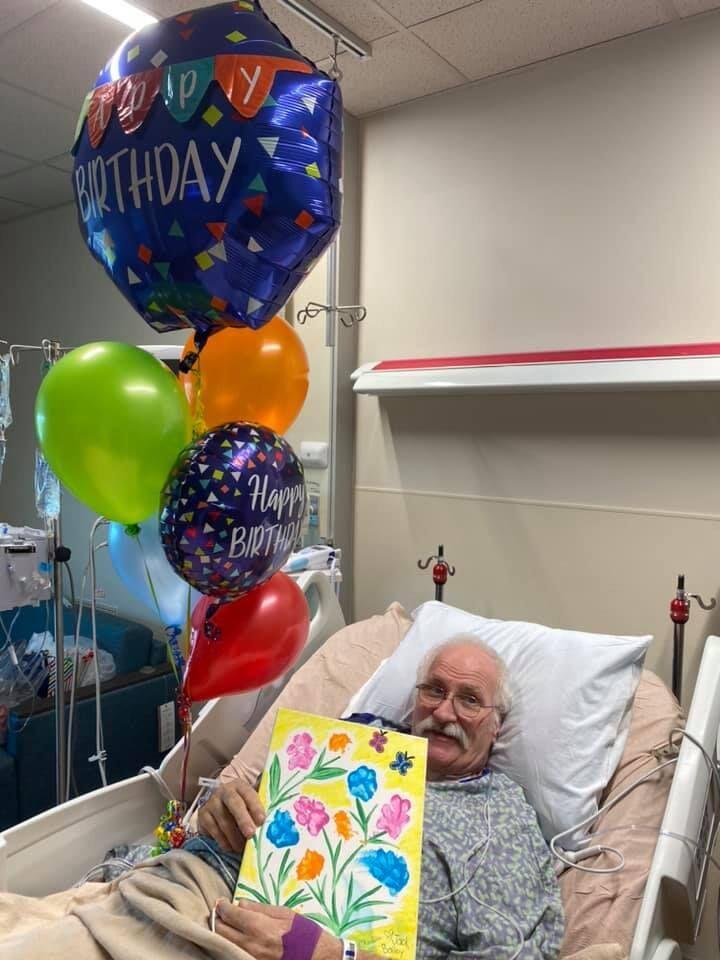 "He's the guy next door; he's a man's man — but he loves sweets and decadent desserts," his wife, Debbie, jokingly says about his determination to indulge his sweet tooth.
It's been a harrowing journey for him and his family. Before he relocated to Ochsner from St. Tammany Parish Hospital — where he had first been diagnosed and cared for — signs of the illness had erratically improved, worsened and improved again, as friends and his close-knit family worried and prayed. His daughter, Kellie, a 36-year-old teacher and part-time bartender, continues to post daily updates about his condition on social media that further reveal the wide-ranging, fickle symptoms as well as the complex recovery process. 
Kellie says doctors moved her asthmatic father into an intensive care unit shortly after his initial diagnosis, because he needed more oxygen. "Then they called back to say he was being intubated," she says. "It was like, snap, snap, snap. Nothing, then everything." 
Then his body didn't take kindly to the tube. "He was bleeding, and it was just encrusted with this gunk; it just builds up this gunk in your lungs, and the tube was coated," she says. "It was like he was breathing through a straw." 
---
Zimmer is one of the hundreds of thousands of people across the country who've experienced long-term, often life-threatening health conditions which were brought on by COVID-19 but have lingered long after the virus has left their systems. Despite claims from Trump and his allies that the virus is like the flu, doctors and public health experts say we are only beginning to understand the long-term consequences of infections, and they warn that victims of the disease could be plagued by complications for years or decades to come.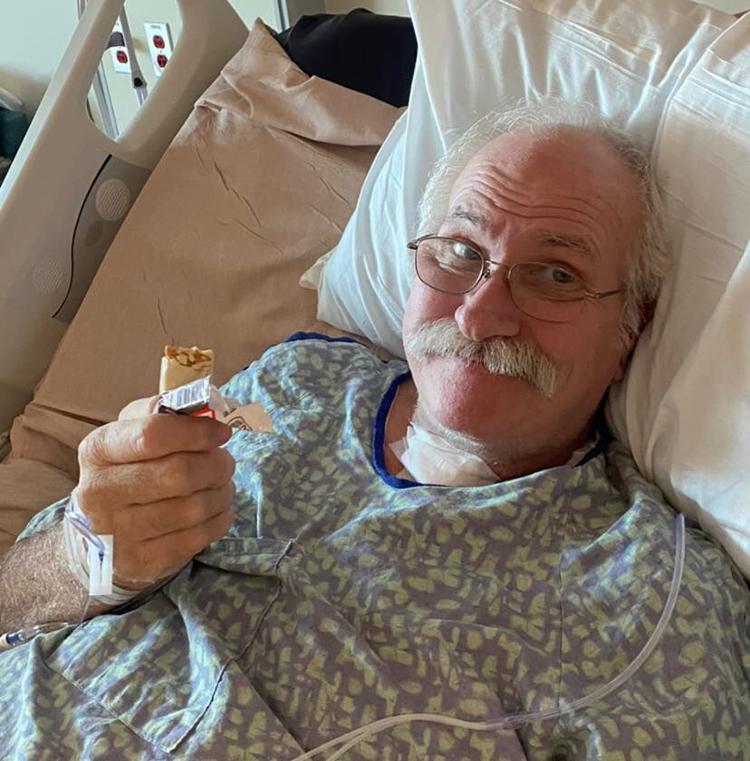 "It's not like being on a roller coaster," Kellie Zimmer says of her father's condition over the past several months. "It's like you're waiting on the tracks for the roller coaster to pass over you. It's a nightmare."
So far in Louisiana, more than 174,000 infections have been reported to the state's health department. And as of Oct. 17, more than 5,500 people have died from it, and while the state reports that more than 162,000 have "recovered," those numbers don't tell the full picture of the virus' effects on people's health.
 "This is a novel virus," says Dr. Gina Lagarde, the Northshore regional medical of the Louisiana Department of Health's Office of Public Health.  "It is evolving — this is a story that has yet to be determined."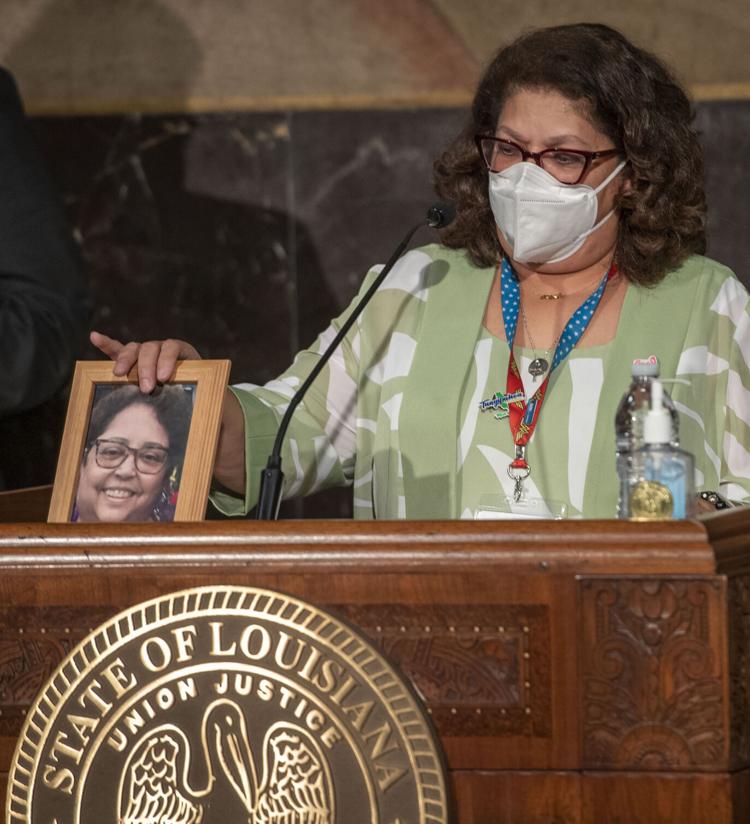 But one thing doctors are sure of is that COVID-19 doesn't necessarily disappear once someone has had it and recovers.  Seven months after Louisiana's first confirmed case, they are finding that long-lasting damage could also be as wide-ranging as the symptoms. 
Infectious disease specialist and epidemiologist at the Southeast Louisiana Veterans Health Care System Dr. Erin Boswell says, "When we have those really severe cases, it can lead to prolonged hospitalizations, especially if the patient ends up on a ventilator. A lot of them need a lot of services, whether it's supplemental oxygen, or physical therapy or occupational therapy due to weakness from being in bed for so long." 
 And Boswell points out that patients with underlying lung diseases and difficulty breathing to begin with face another hit to their lung function when they catch COVID.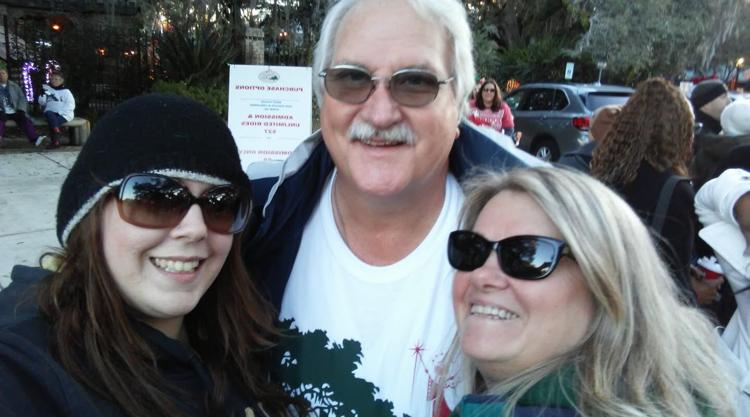 "It's going to be hard to recover," she says. "Our pulmonary specialists, lung doctors, respiratory therapists, cardiologists and neurologists — they're all seeing them for follow-ups due to exacerbation of those conditions and the lingering effects."
---
Though data indicates that younger, healthier people have a better prognosis than the elderly and those with pre-existing health conditions, those who have treated or studied the virus — or been victimized by it, like the Zimmers — and health officials hope that people will continue to take it seriously.
 "We know it can affect all ages," Lagarde, who is also a pediatrician, says. "We don't know what the long-term is on impacted organs or tissues on a child and across age groups."
Nor is there enough evidence to determine what happens in asymptomatic cases.
But one lingering symptom of the virus is the fatigue is has wrought across age groups, say both Lagarde and Boswell. And when Lagarde says they don't yet understand the virus at the cellular level, she means that health experts have wondered what is causing the fatigue — and that researchers need more time to study it.
Meanwhile, Boswell also says it's not uncommon for patients to suffer from with neuro-cognitive issues. 
For Keith Zimmer, "recovery" has been an uphill battle, although he has finally turned a corner and is starting to regain his strength. During his stay in the hospital, while in a coma, he experienced kidney failure and was put on dialysis while doctors simultaneously monitored him to make sure he wasn't going to have a stroke from the powerful sedatives and paralytic medicine.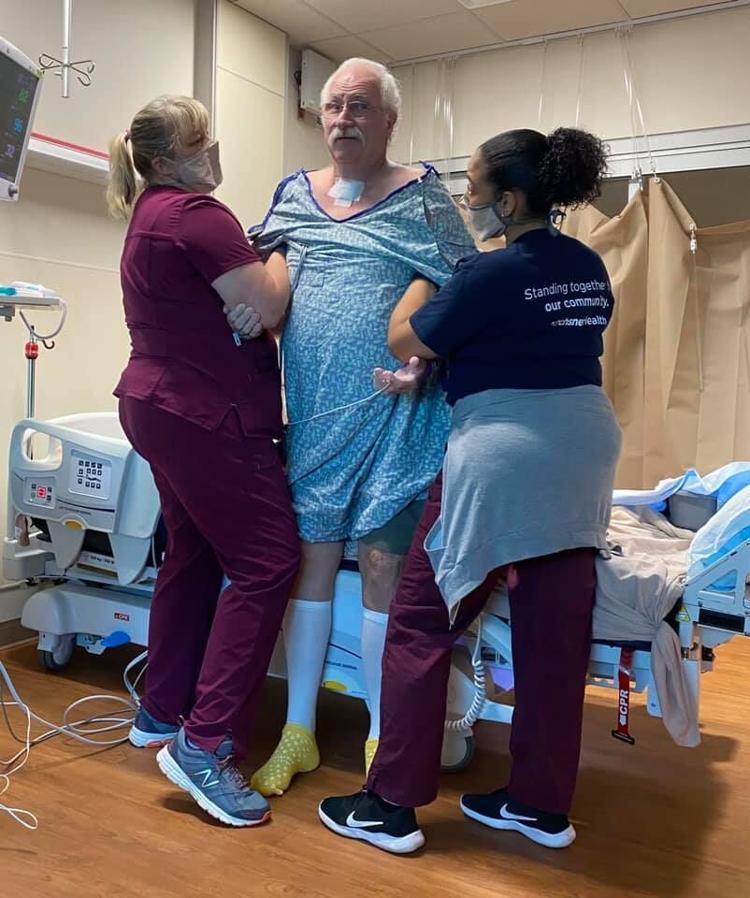 After he finally woke up from his coma and started to realize what had happened — he also suffered from some mild amnesia — he spiked another fever, a sign of possible reinfection from COVID-19. Thankfully it was "just" a blood infection, which he is now taking two medications for. 
---
Described as a fun-loving, supportive people-person who loves to joke around with his doctors and nurses, he is now dealing with a disease that wreaked havoc on his body and stripped more than 60 pounds from his frame since mid-July. The loss of muscle mass has made his recovery post-coma even more difficult, particularly in re-learning basic motor functions.
Although physical and speech therapy have helped — he's able to do bicep curls with a light, weighted stick, and he can now take several steps — every day is a challenge. "He has to re-learn how to eat. He lifts his hand up and it starts shaking," Kellie says. 
And while her father is known by his family and friends for his optimism and his warm sense of humor, it's brought about obvious frustrations as he faces a long recovery. 
"I have to give him pep talks," Kellie says. "He's so independent. He's the guy who always does things for other people. When someone needs help, they go to him; he doesn't need help. It's a huge role reversal. I said, 'Dad, you can't look at the big picture. It's the little things. It's a big deal to move your toes, then your foot — then you can start walking.'"
And while she continues to support her father's recovery, she also hopes that his condition can serve as a cautionary tale for others to take the virus seriously. She never anticipated that her otherwise mostly healthy father would have so many long-term complications.  
She says she hopes sharing her family's struggles "can even prevent one person from having to go through this. 
"We never thought in a million years it would happen to us."