Tag: Massachusetts
Massachusetts Governor Charlie Baker said Tuesday the state is developing a plan to distribute a COVID-19 vaccine. The plan lays out the initial steps for a "robust, comprehensive and equitable" vaccine distribution system once one or more vaccines become available.
Officials anticipate limited supply in the early phase and plan to prioritize some health care workers, people at increased risk of severe illness from COVID-19 – including people with underlying medical conditions and those older than 65 – and other essential workers, Baker said.
"The plan also outlines our messaging efforts to make sure people know once there is a vaccine available, that it has been approved by the federal government and is safe and effective," he said.
"We'll also make it a priority to reach out specifically to groups that have been disproportionately impacted by COVID-19, including people and communities of color."
Baker called it an interim plan "that will probably change as more information becomes available."
Massachusetts is among the states that has recently seen an uptick in COVID-19 cases. As of mid-last week, a total of 63 communities in the state, including Boston, were considered high risk for virus infections, up from 40 a week before. The designation is based on average daily cases per 100,000 residents, CBS Boston reported. High risk communities are those with over 8 cases per 100,000 residents during the last 14 days.
"While we continue to plan for distribution of a vaccine, we can't take our eyes off the measures that we've been talking about for the last several months to keep people safe," Baker said Tuesday.
Boston Mayor Marty Walsh said late last week that officials are now giving "special attention" to gatherings and house parties "that are putting other people at risk," as the city sees a rise in coronavirus cases. 
"We are tracing locations where house parties continue to happen," Walsh said, adding they are working with Boston's Inspectional Services department "to curtail these events."
Roughly half of new cases in the city continue to be in people who are under 30, said Walsh, who advised people to "get on Zoom" and socialize digitally.
A young Massachusetts girl was recently attacked by a rabid raccoon, according to local health officials in the Bay State. 
Authorities in Arlington arrived at the girl's home last Wednesday following a call that a young child had been bitten by an animal. When they arrived, the girl "was being placed into an ambulance and given medical care by members of the Arlington Fire Department with the child's mother," per a Saturday news release from the City of Arlington.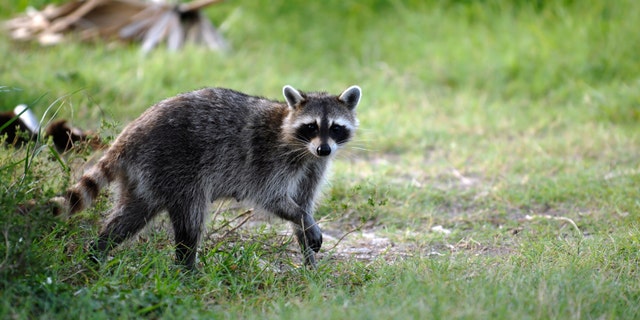 Authorities investigated the scene and determined the girl, who is 2 years old, according to NBC Boston, was attacked by a "large raccoon" while she was in the backyard of her home. The child's mother was able to stop the attack and chase the animal away before calling 911, per the news release. The child sustained bites and scratches from the animal. She was taken to Massachusetts General Hospital and is expected to recover. 
Initially, authorities were unable to locate the animal but found it later that same day. The raccoon they found was "acting lethargic" and is believed to be the one that attacked the child, officials said. 
WOMEN TAKE CORONAVIRUS MORE SERIOUSLY THAN MEN: STUDY
The animal was then euthanized and subsequently tested for rabies, with officials from the Massachusetts Department of Public Health (DPH) later telling those with the Arlington Department of Health and Human Services that the animal was positive for the virus. 
NEW HAMPSHIRE MAN TREATED FOR RABIES AFTER BEING BITTEN BY BAT HIDING IN IPAD CASE, REPORT SAYS
The girl's father told NBC Boston that his daughter suffered bites and scratches to her face, arms and hands. He noted that his daughter was treated for rabies before tests confirmed the animal was positive, a decision that was made out of an abundance of caution as rabies can be deadly if left untreated. 
Rabies is a preventable viral disease of mammals most often transmitted to humans through the bite of a rabid animal. According to the Centers for Disease Control and Prevention (CDC), the majority of cases reportedly occur in animals such as raccoons, skunks, bats and foxes. The virus attacks the central nervous system, which leads to brain disease and death.
Early symptoms include fever, headache, weakness and discomfort, before progressing to insomnia, anxiety, confusion and possible paralysis. The disease can also cause hallucinations, agitation, hypersalivation, difficulty swallowing and fear of water.
CORONAVIRUS CASES SURGE PAST 40 MILLION INFECTIONS WORLDWIDE
According to the CDC, death typically occurs within days of the onset of severe symptoms. The virus is preventable in humans through prompt treatment.
"Rabies can turn wild animals extremely aggressive toward humans and pets," said Health and Human Services Christine Bongiorno, in a statement. "It is always important to
…
Massachusetts health officials on Sunday reported 14 new coronavirus deaths and 744 new cases — one of the highest days of cases in the Bay State since the spring.
The 14 new coronavirus deaths bring the state's COVID-19 death toll to 9,737, the state Department of Public Health said. The three-day average of coronavirus daily deaths has dropped from a peak of 161 in May to 18 now.
The state has logged 143,660 cases of the highly contagious disease, an increase of 744 confirmed cases since Saturday. Of the 143,660 total cases, at least 118,892 people have recovered.
On Wednesday, Massachusetts health officials reported that 63 communities are now in the high-risk category for the coronavirus —  a state record after 40 cities and towns were on the list last week. The state overall average is now in the red zone.
The daily percentage of tested individuals who are positive continues to hover around 4%. That figure at the start of September was between 1% and 2%, but the rate was 5.0% on Thursday, 4.5% on Friday and 4.0% on Saturday — the most recent day of available data.
The seven-day weighted average of the state's positive test rate ticked down from 1.3% on Saturday to 1.2% on Sunday.
Coronavirus hospitalizations went down by 17 patients, bringing the state's COVID-19 hospitalization total to 483.
The highest peak of Massachusetts' coronavirus hospitalizations was 3,965 on April 21. The three-day average of coronavirus hospitalizations has jumped from 308 last month to 499 now.
Of the state's 9,737 total coronavirus deaths, 6,278 are connected to long-term care facilities.
The state reported 25,294 residents and health care workers at long-term care facilities have now contracted the virus.
An additional 15,588 tests have brought the state's total to more than 5.1 million tests.
There are 83 patients in the ICU, and 32 patients are currently intubated.
More than 219,000 Americans have died. The country's death toll is the highest in the world, which eclipsed 1 million deaths last week worldwide.
The U.S. has recorded more than 8.1 million coronavirus cases — also the most in the world. More than 3.2 million people have recovered.