Tag: Enrollment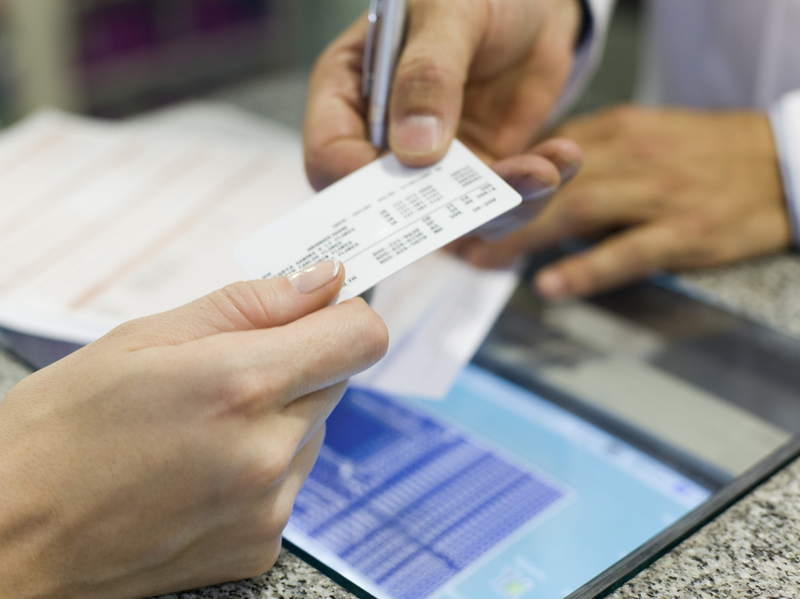 PhotoAlto/Frederic Cirou/Getty Images/PhotoAlto
Facing a pandemic, record unemployment and unknown future costs for COVID-19 treatments, health insurers selling Affordable Care Act plans to individuals reacted by lowering rates in some areas and, overall, issuing only modest premium increases for 2021.
"What's been fascinating is that carriers in general are not projecting much impact from the pandemic for their 2021 premium rates," said Sabrina Corlette, a research professor at the Center on Health Insurance Reforms at Georgetown University in Washington, D.C.
Although final rates have yet to be analyzed in all states, those who study the market say the premium increases they have seen to date will be in the low single digits — and decreases are not uncommon.
That's good news for the more than 10 million Americans who purchase their own ACA health insurance through federal and state marketplaces. The federal market, which serves 36 states, opens for 2021 enrollment Nov. 1, with sign-up season ending Dec. 15. Some of the 14 states and the District of Columbia that operate their own markets have longer enrollment periods.
The flip side of flat or declining premiums is that some consumers who qualify for subsidies to help them purchase coverage may also see a reduction in that aid. Subsidies are determined by a mix of a consumer's income and the cost of a benchmark plan.
Here are a few things to know about 2021 coverage:
It might cost about the same this year — or even less.
Despite the ongoing debate about the ACA — compounded by a Supreme Court challenge brought by 20 Republican states and supported by the Trump administration — enrollment and premium prices are not forecast to shift much.
"It's the third year in a row with premiums staying pretty stable," said Louise Norris, an insurance broker in Colorado who follows rates nationwide and writes about insurance trends. "We've seen modest rate changes and influx of new insurers."
That relative stability followed ups and downs, with the last big increases coming in 2018, partly in response to the Trump administration cutting some payments to insurers.
Those increases priced out some enrollees, particularly people who don't qualify for subsidies, which are tied both to income and the cost of premiums. ACA enrollment has fallen since its peak in 2016.
Charles Gaba, a web developer who has since late 2013 tracked enrollment data in the ACA on his ACASignups.net website, follows premium changes based on filings with state regulators. Each summer, insurers must file their proposed rates for the following year with states, which have varying oversight powers.
Gaba said the average requested increase next year nationwide is 2.1%. When he looked at 18 states for which regulators have approved insurers' requested rates, the percentage is lower
…
If you take medication regularly for a chronic condition, she added, make sure the plan's prescription benefit covers it.
If your employer offers multiple plan choices, Ms. Watts of Mercer said, you should take the time to compare the total cost of coverage for each option — don't just look at the premiums. She advises taking the total premium and subtracting any contributions made by your employer, such as to a health savings account, to compare the cost of different plans.
"Do the math," she said.
To see your total potential financial exposure, add the plan deductible. If you are generally healthy and don't take regular medication, a plan with a higher deductible may save you money. If you can't afford unexpected costs, a lower deductible — typically with a higher premium — may be the best option. The average deductible for an individual is $1,644, Kaiser found.
Theresa Adams, senior knowledge adviser at the Society for Human Resource Management, said many workers didn't take enough time to evaluate benefits. She encouraged them to make use of online tools offered by their employers to help choose options and to reach out with questions.
How much can I contribute to a health savings account in 2021?
Contribution limits ticked up for next year, the Internal Revenue Service announced. The maximum contribution is $3,600 for an individual and $7,200 for family coverage. (People 55 and older can save an extra $1,000.) H.S.A.s, however, are available only with specific types of health plans with high deductibles — at least $1,400 for individual coverage and $2,800 for family coverage for 2021. Typically, your employer will specify if a plan is H.S.A. qualified.
Some plans have a different option, called a health care flexible spending account. You can contribute to it before taxes, via paycheck withdrawals, to pay for care and products that your health plan doesn't cover. Contribution limits are lower than with an H.S.A., and if you change jobs, your flexible spending account doesn't go with you, as an H.S.A. does.
When is open enrollment for the Affordable Care Act marketplace?
According to Healthcare.gov, open enrollment for coverage starting on Jan. 1 runs from Nov. 1 through Dec. 15. Open enrollment for state-run marketplaces may vary.
The legal challenge before the Supreme Court isn't expected to affect this year's open enrollment, as the court's decision would probably come before next summer.